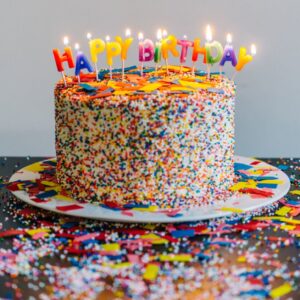 Wish one of our families in need a happy birthday with a gift such as a cow, goat, hen etc! Not only will your donation have a positive effect on the family, gifts like livestock provide a sustainable and ongoing income that will allow the family to help other impoverished families in turn.
UCESCO encourages our friends, volunteers, well-wishers, staff and other good ambassadors like yourself to remember the children who are not able to celebrate their birthdays because of financial hardships. This is why it is so important to teach our children to appreciate what they have. However, this is also an opportunity to make small adjustments in our own lives in order to help these families who do not have the means to celebrate birthdays.
Ways to help make change could include hosting a birthday party with only close family and friends and donating the money you may have spent on a bigger party. Other ideas could include asking guests to make a donation to our Birthday program in lieu of a gift. These are just some of the many ways you can be a part of UCESCO, supporting our initiatives and helping fund a birthday party—including décor, gifts, and a cake—for a homeless child.
Spread your loved one's passion for sports by hosting a sports-themed party. Round up their friends and head to a local game or gather them for some soccer or baseball at home. Skip the gifts; instead, encourage guests to donate to Good Sports, an active-lifestyle charity that provides underprivileged children with athletic equipment and apparel.
Host a doll-making party for all your artistic friends! Each kit from Happy Doll includes one blank and one decorated muslin doll, plus art supplies (suggested donation of $25 per kit). Have each guest customize a doll then send one or both back to Happy Doll Inc where they will be sent out to kids in need. Each guest gets their doll's tracking number so they can watch it travel the world through the nonprofit's website.
Delight your wannabe chef by hosting a cooking party that helps combat child hunger. Allow guests to create their own waffles, pizza, or ice-cream sundaes, and instead of a gift, ask that they make a donation to Share Our Strength's No Kid Hungry campaign, which is devoted to ending child hunger in Africa.
When it comes to raising funds and awareness for a good cause, some of the most popular events are ones that involve a little physical effort. Marathons, distance biking, and run/walks top the list of charity athletic events. People are attracted to athletic fundraising events for many reasons: supporting a cause, getting in shape, and accomplishing personal goals.
We hope that this year we shall use two strategies to drive growth—increased corporate team recruitment followed by providing individual participants with tools to raise more funds. Key elements to a successful race include: a passion for the cause, a core group of talented and committed volunteers, online fundraising and awareness building tools. UCESCO with our partners and CBOs will also set up Facebook fan pages and Twitter accounts to help spread the word about their run or walk.
It's never been a better time to get fit, go green, and support your favorite charity!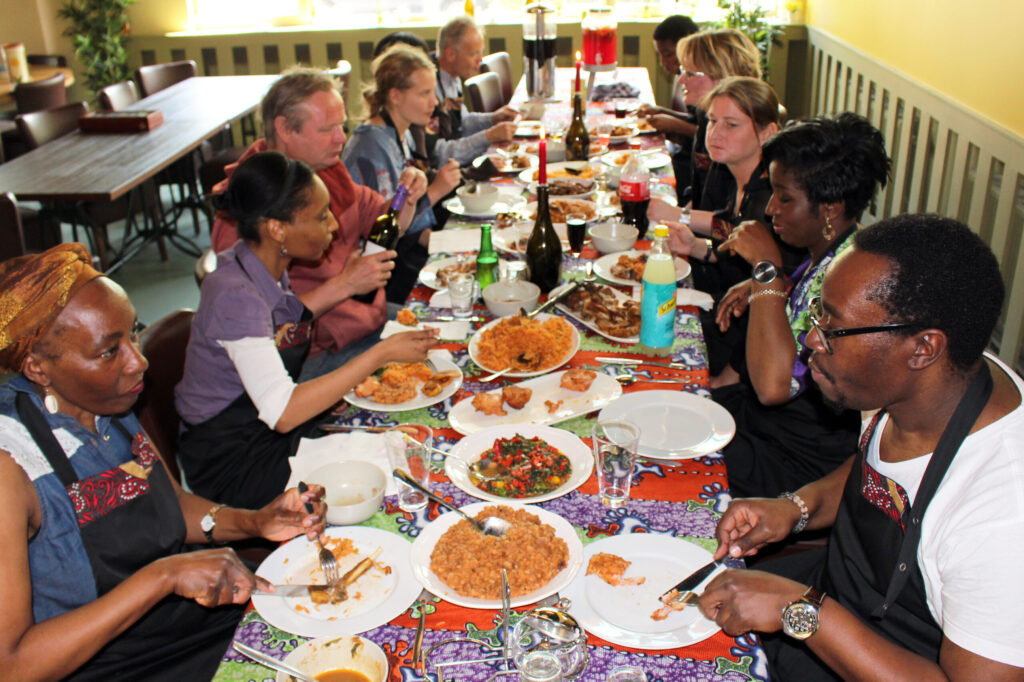 The Annual Charity Dinner occurs on the 13th October of every year. Join us for an evening of live entertainment and help make a difference.
Your support helps UCESCO reduce our community's poverty, distress, and growth challenges. The organization is renowned for presenting a "not to be missed" program of entertainment since 2012, and your attendance helps UCESCO raise funds to support local community groups.
The evening features something for everyone with an assortment of major auction items plus a selection of silent auction and raffle prizes. Join us to have a positive impact on others.
ANNUAL CHARITY GOLF TOURNAMENT
Thank you for your interest in our annual United Cultural Empowerment and Social Community Organization (UCESCO) golf tournament fundraiser. We have prizes and gifts for those who attend.
Our goal is to max out the golf course with 144 golfers and to raise $40,000 for youth in Africa. As always, 100% of the proceeds from the tournament will go directly to UCESCO and be used to support our local programs that give at-risk youth the opportunity to play recreational sports. All registered golfers will participate in a scramble style tournament.
The event will conclude with a buffet dinner including beef brisket, garlic herded chicken, Caesar salad, sautéed seasonal vegetables, garlic mashed potatoes, dessert, and beverages.
At dinner, we will also provide an update on UCESCO programs along with photos and stories of our successes in the community. Lunch will be provided upon registration and refreshment stations will be available around the course.