CHANGING THE WORLD BY UNLOCKING THE POWER OF THE YOUTH

Leadership // Stewardship // Mentorship// Discipleship // Relationship //Counseling
CREATIVE AN INNOVATIVE AND EFFECTIVE GENERATION
Surround yourself with people who have dreams, desires, ambition and drive. Always work with passion.  You are never too young to change the world around you. Strive to always be part of the solution and not the pollution. Where people complain; strive to provide a solution.
Heart of a Champion: Helping one to identify who they really are and what they ought to be.
Spirit of a Champion: We help develop and hone the skills needed for one's resilience in life.
Legacy of a Champion: Leaving a mark of existence in every sphere of life.
WE ARE SO GLAD YOU ARE HERE
A Country in only as successful as it's young generation. Achieving success is a Country's objective not the Government solo. The family, the church and the community must gear itself up to help the youth towards achieving and creating success stories. We must begin to contribute toward transforming their bright ideas into successful ventures whilst providing advisory on investment management and the marketing resources needed to birth and cultivate the venture to fruition. Young people and the youth can shape a bright future for the benefit of their community, their Nation and their country, by getting incentives like coaching, love and care.
Join us in our mission to promote positive youth development. Together we can empower the world's young people to secure economic independence, create their own opportunities, and realize a brighter future. We are investing in ensuring that youth develop leadership, technical, practical and life skills to earn a livelihood and live an effective and fulfilling. Whether it is landing a first job, growing a business, or driving social change, every young person deserves the opportunity to realize his or her full potential. 
Arise Youth Ignite offers inspiring, original insight and opinion from across the globe- with young people, by young people, for young people.
RAISING A GENERATION OF LEADERS IN SCHOOLS
Arise Youth Ignite is an Inter-School Program aimed at raising a generation of right leaders in schools. It targets Primary, High School and University Youths and is sure to be the way to creating a generation of great leaders.
Leadership has become quite the buzzword at schools, universities, and workplaces throughout the country. But what is it? How can it be developed? We have a deficiency of the right knowledge in leadership development. Many people talk about leadership as an inherent characteristic, but we believe leadership is a series of specific skills that can be honed and practiced.
How can one practice leadership? We give real situations that will help the youths develop the skills that make other people want to be a part of their journey. We incorporate Godly values, morally upright behaviour amongst other principles, to bring about a holistic change in a youth's life. Each year, the program has a theme that is associated with the specific skills aimed to be built.
Heart of a Champion: Helping one to identify who they really are and what they ought to be.
Spirit of a Champion: We help develop and hone the skills needed for one's resilience in life.
Legacy of a Champion: Leaving a mark of existence in every sphere of life.
Anyone can learn these skills and be a leader. The challenge is simple—how does a teenager practice the leadership skills in a powerful and intentional way? Our program will help you develop leadership skills by creating different platforms that function in the school's environs.
Vision: This is a service and character building program that facilitates the growth of youths who desire to be challenged in their transition to adulthood, rather than lingering in a continuation of childhood.
Mission: Rising beyond levels
LEADERSHIP PROGRAMS // PROJECTS
One of the greatest qualities of high-achieving student is that they are often natural leaders amongst their peers. Such students are constantly looking for opportunities to contribute and give back, while growing as students and professionals in their fields. Arise offers these leadership programs to facilitate those goals and help our youths gain as much knowledge and experience in leading the way. We offer opportunities for high-achieving high school students to develop as leaders and ready themselves for a lifetime of service and success by placing them as interns in companies, organization's and institutions. Our designed programs for the year are:
Arise Interschool Conference 
Arise School Clubs 
Arise Leadership Boot Camp
LEADERSHIP IS ESTABLISHING AND STEERING THE RIGHT DIRECTION FOR A GROUP. IT IS A MASTERED SKILL ON HOW TO LEAD AND MANAGE OTHER PEOPLE OR AN ORGANIZATION. AN IDEAL LEADER SETS AN INSPIRING VISION FOR THEIR TEAM IN ORDER TO REACH A COMMON GOAL. MANAGEMENT SKILL IS THEREFORE CRITICAL AND NEEDED SO THAT HE/SHE CAN HELP MEMBERS TO DO THE RIGHT THING EFFECTIVELY. IN A NUTSHELL, LEADERSHIP MEANS MAPPING OUT DIRECTION TO MAKE A VISION BECOME A REALITY.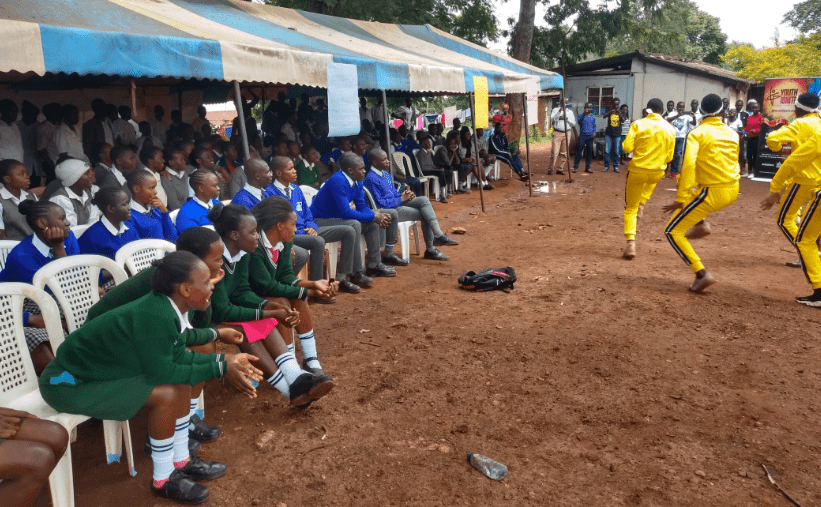 ARISE INTERSCHOOL CONFERENCE is one of the leadership programs is for students. We gather students from different schools or universities together to learn through power talks done by business professionals, media personalities, music artists, fellow students and ministers. These programs are designed to help the students to gain the skills they need to initiate change in their communities and the world at large through leadership experience and networking.
ARISE SCHOOL CLUB is one of the leadership clubs which began in schools to empower the students on a weekly basis. We endeavor to keep visiting the schools and universities and have Arise club programs with each school and university across the country. This clubs shall culminate to having Leadership Boot Camp namely, Arise Leadership Program!
ARISE LEADERSHIP PROGRAM is one of the leadership programs curtailed as a Boot Camp wherein aside from the school environs, we take the students for trips and camps for more interaction and learning.
LEADERSHIP PROGRAM ARISE SCHOOL MAGAZINE, this is one of the products we use to empower and encourage the students to participate in the programs as well as create a desire to read more.
EMPOWERING THE YOUTHS TO CREATE POSITIVE CHANGE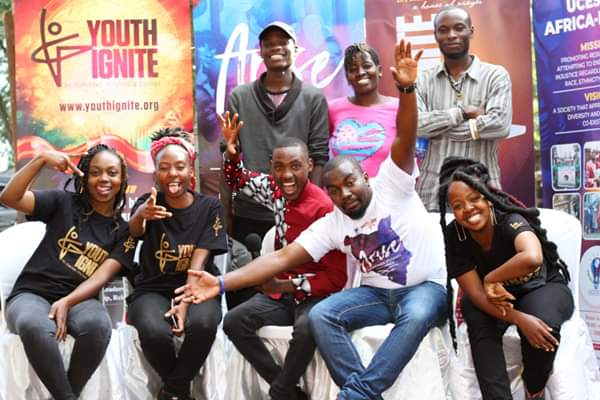 We cannot always build the future for the youth, but we can build the youth for the future.