UCESCO HOPE for WOMEN VOCATIONAL CENTRE
One of the key prerequisites for the economic and social development of the country is the creation of work opportunities for women. We designed this project to support Vulnerable women living in slums and villages to undertake vocational education. The group is made up of young girls who never finished high school. Their risk is greatest, their hardship most profound, and their current and future costs to our communities are the most significant. Due to the lack of services tailored to their needs, many emancipating foster young girls are either at risk of becoming (or are already) homeless, leading to early unwanted pregnancies, and unsafe abortions. There is also a rise in abandoned children as inexperienced and unsupported young parents lack stability in their lives to look after these children. In response, UCESCO has analyzed and identified at-risk, low-income or unemployed young single mums (school dropouts) as a priority group to receive intense education, employment, vocation, entrepreneurship, and support services. There also currently exists an unsatisfied need for career technical training, post-secondary education, apprenticeships, and employment in high wage/high growth careers. This issue begins with a lack of basic skills which UCESCO hopes to provide. Simultaneously, it provides a foundation for academic excellence and future leadership. Through our program, we are able to assist at-risk women to make healthy, productive transitions into adulthood by providing them with tools to complete their education, finding jobs that will lead to lifetime careers, and encouraging them to take advantage of opportunities to pursue their own business ventures. 
We also uplift the creative spirit in women as an effort to conserve the African culture. It is a program that supports local and marginalized artists in producing their music for free. Before each artist is allowed to produce, the organization trains them in the field of music and performing arts with a particular focus on management, copyrights, funding, budget planning, and festival organization. We also encourage partners to establish their own professional network, thus helping them to find success upon entering the job market. Marginalized areas aren't able to enjoy their own culture and talent because of poverty, and a lack of motivation and support. Without their creativity being harnessed and utilized, many have forgotten the beauty of their own culture. We provide an environment for individuals to create and produce their own work and support them with distribution, both locally and internationally, until they are stable enough to become self-sufficient. We also host a weekly open community forum in order to:
Encourage creativity in the fields of music and art as an alternative means of expressing their thoughts and emotions.
Cultivate cultural awareness and unity through art and music. Projects such as street performances and poetry events encourage community members to share in artistic expression and promotes unity.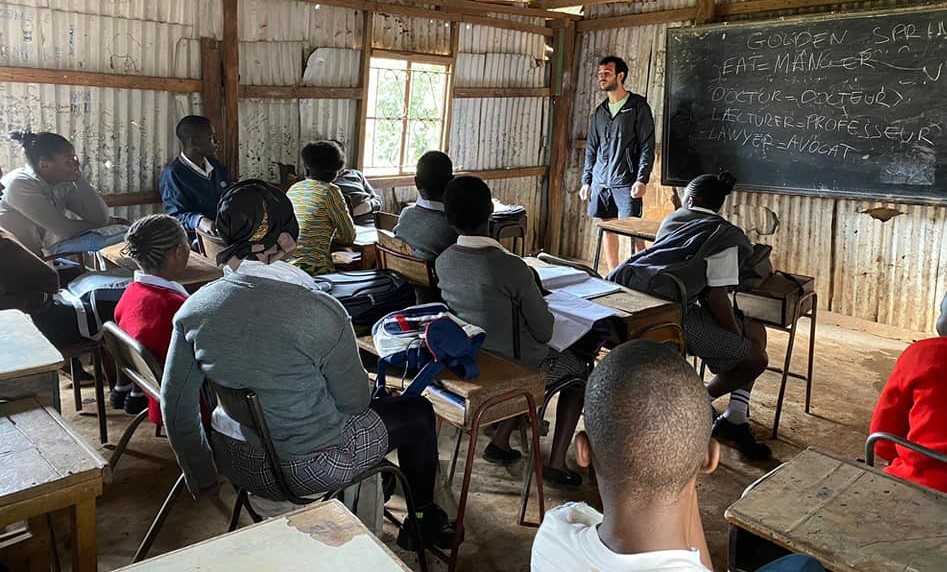 Education support
Youths who lack a diploma, Certificate or those scoring under an eighth-grade literacy/numeracy level will be referred to educational resources that will assist them in either obtaining a high school equivalent or raising their basic skills. These services prepare these youths with the foundational skills and knowledge necessary to take full advantage of employment opportunities, and vocational and entrepreneurship training.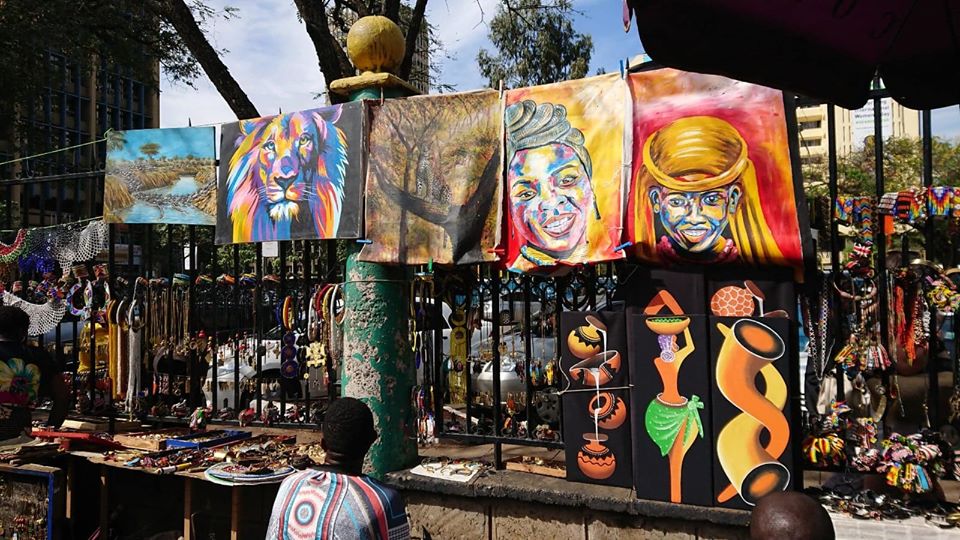 Vocational skills training
Those interested in vocational training are screened to determine the type of vocational skills development program they are interested in attending. Some of the programs include stitching, crafting handmade traditional items, carpentry, welding, tailoring, IT, foreign languages studies (including English, French, German, and Spanish), arts, cosmetology, fashion, sports, poultry farming, professional cleaners, sales and marketing, waiter/waitress. Through participation in these programs, opportunities open up for these youth in the labor market.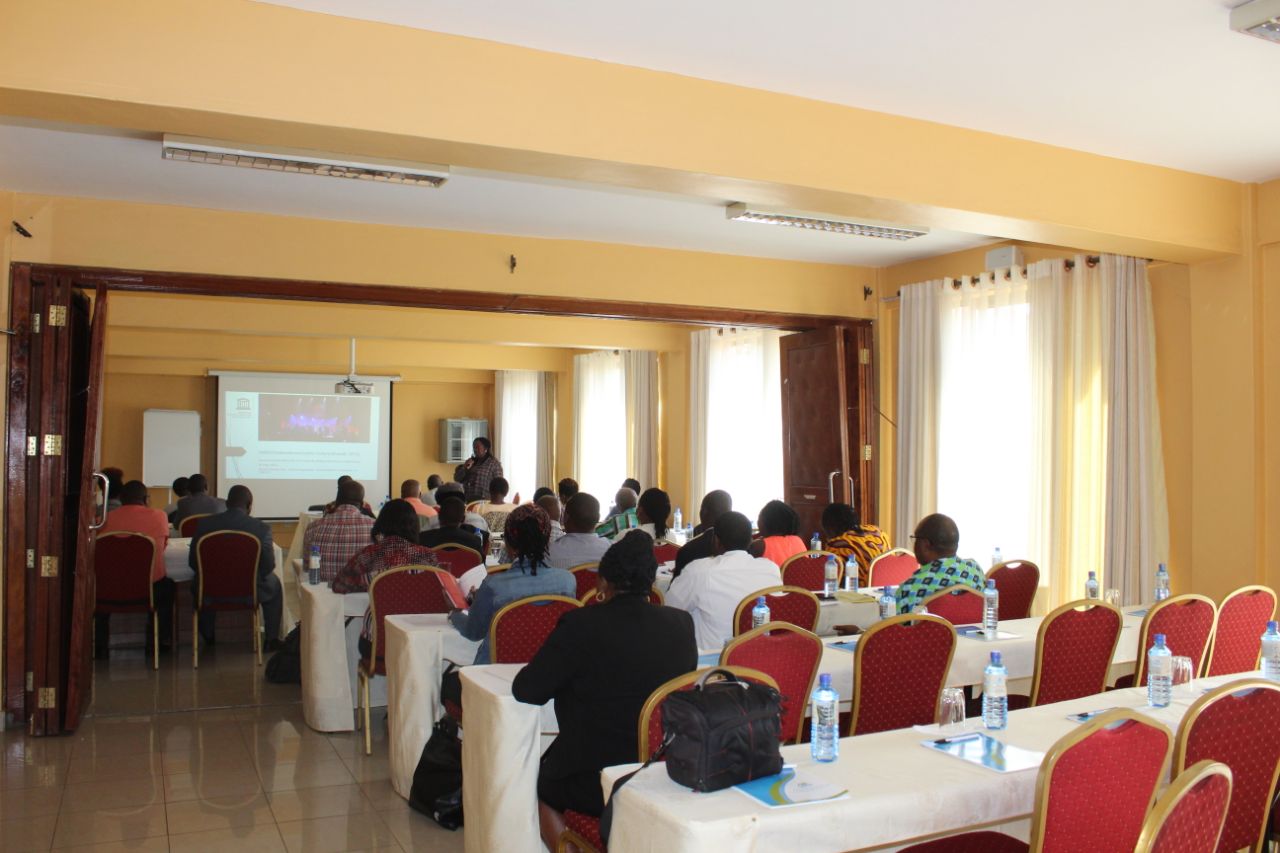 Job Readiness workshop
This twelve-hour workshop is designed to prepare school dropouts for employment by providing soft skills training in order to increase the youth's employability in a short amount of time. The workshop is comprised of modules on professionalism, workplace conflict resolution, workplace safety, financial management, resume writing, job search, interview techniques, and job retention.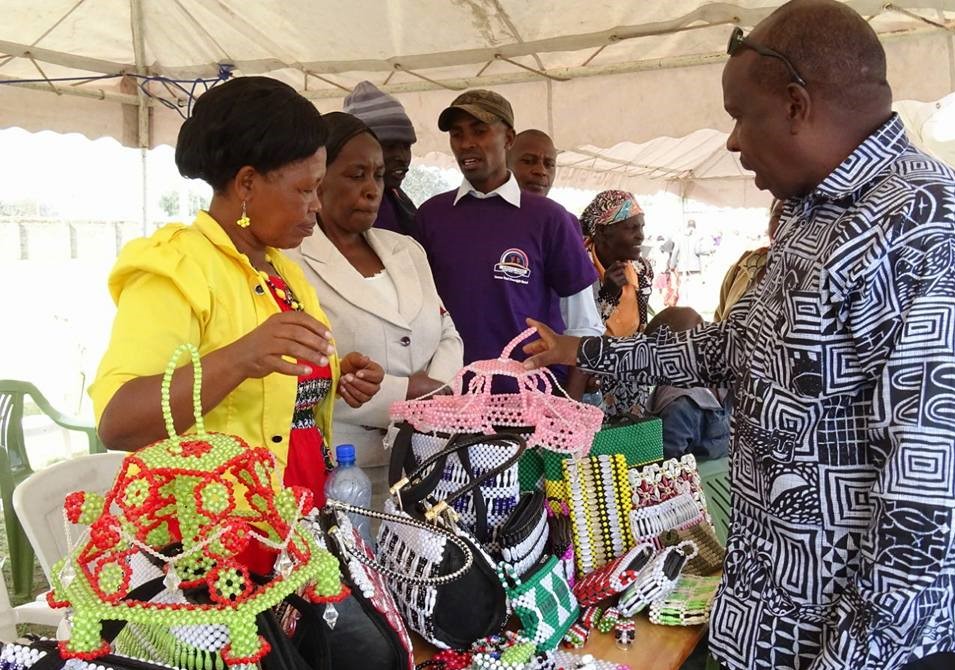 Entrepreneurship Training
This twelve-week training course, designed by UCESCO and other National stakeholders for teaching entrepreneurship, is facilitated by certified entrepreneurship trainers and covers basic business concepts including market research and business selecting, tracking costs and revenues, marketing and advertising, negotiation and pricing, business plan creation etc. At the end of the training each youth/ single mum who has completed the program will have a complete business plan and they are eligible to compete for start-up money for their business.
"VOCATIONAL TRAINING AT UCESCO CENTRE, CHANGED MY LIFE"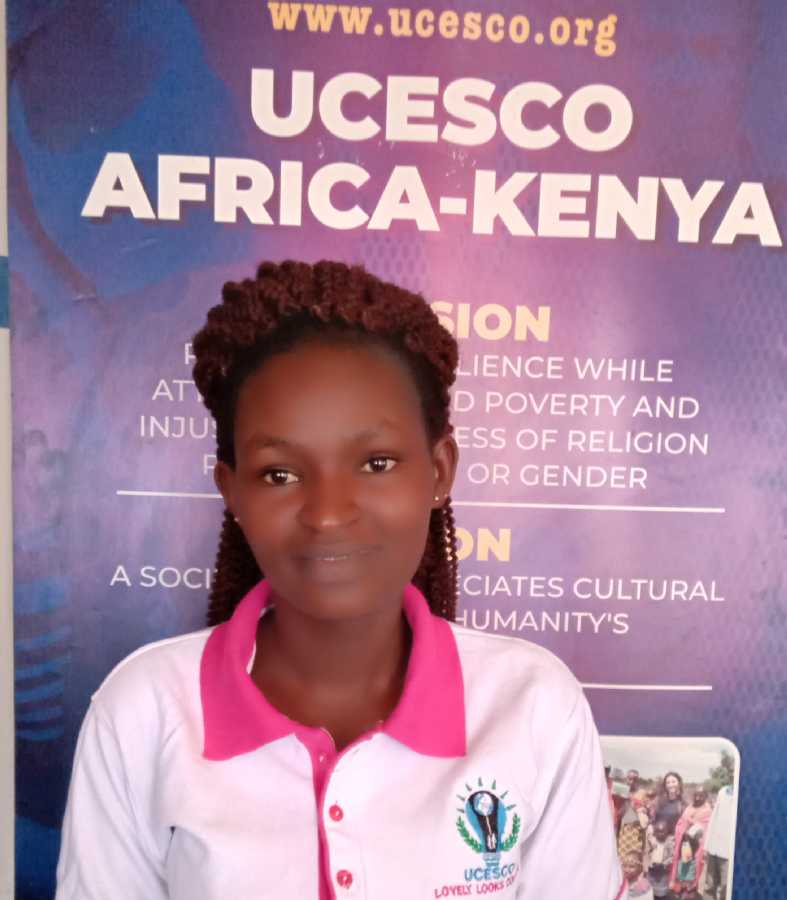 I am Casty Karimi, 29 years old from Tharaka-Nithi County, a mother of one. Most of the young Girls in my area drop out of School because of poverty. This has left them vulnerable to remaining in a cycle of poverty as it's hard to secure any employment or even self employment. I had a dream to live a better life and help my family, but it seemed impossible to achieve it, because of the financial constraint and many responsibilities I had at hand. But I thank God I met UCESCO and they gave me a hand to pursue my dream, now I can see light at the end of the tunnel. After I joined UCESSCO vocational program, I was able to see even beyond my dream of being a hairdresser and now I believe I can go back and teach other women and Girls in my county the skills I have gained at UCESCO Centre. For sure despite all the challenges we go through as Girls and Women, never give up in education. Education is the key to success, and Education can take you to great places. I am so thankful to UCESCO for the opportunity and I hope many women and Girls can have this privilege too someday .God Bless UCESCO Africa, God bless all well-wishers of this institution especially Lucas, Farrah, Meera, Kimberly & Armida, we love you so much #love #ucescoafrica